While the world reels under Covid-19 pandemic, the people of the Himalayan state of Uttarakhand have also  experienced devastating disruption to their daily lives. The unprecedented health crisis overwhelmed both urban and rural life, damaging precarious economic activity in the hills. With their communities in a total lock down for over three months all commercial and non commercial establishments are struggling and normal life as we know it came to a standstill.
Educational institutions have been shut down since March and tourism, a major source of income for the hill country, has been severely impacted for the last 9 months. Migrants who lost jobs in urban areas returned home to their native villages. Many feared they would spread Covid in their communities. However, on the brighter side, the Covid positive cases and the mortality rate compared to national and International averages have been significantly less in the hill regions. With the gradual easing of lock down restrictions, life is slowly returning to normal. However, schools are still shut and businesses are yet to pick up. Tourism is abysmally low but showing some signs of recovery. According to one estimate, it will take at least one year or so before it reaches pre-Covid levels.
Let's assess the pandemic's impact on Himalayan Education Foundation's (HEF ) activities in the hills and the creative ways that Himalayan Naari and Himalaya Inter College are coping in these difficult times.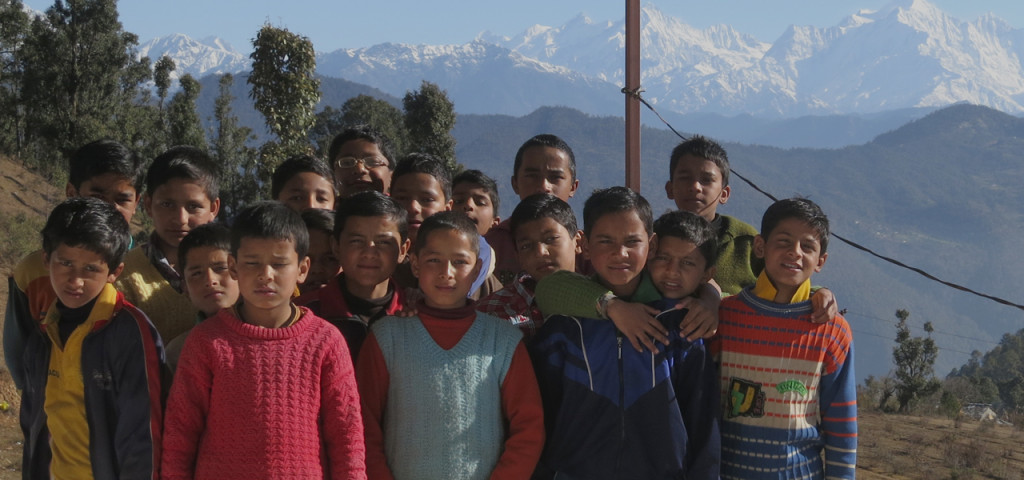 HEF's major initiative in rural education: Himalayan Inter College ( HIC ) has been closed since March and has yet to reopen for regular classes. Unlike the urban areas where the internet bandwidth is comparatively high, the remote areas suffer from low and erratic net connectivity and not many students can afford smart phones that support video conferencing mode of online classroom education. So students in the same areas formed groups to share electronic resources. Copies of notes and recorded videos of teachers explaining their subjects are being sent to these study groups. Teachers are kind enough to interact with students using telephone and low bandwidth net Apps for clarification of doubts. Mr. Prakash Karki, the administrator of HIC is optimistic that from November 1st, the school will be gradually open for higher classes with all the stipulated precautionary measures in place.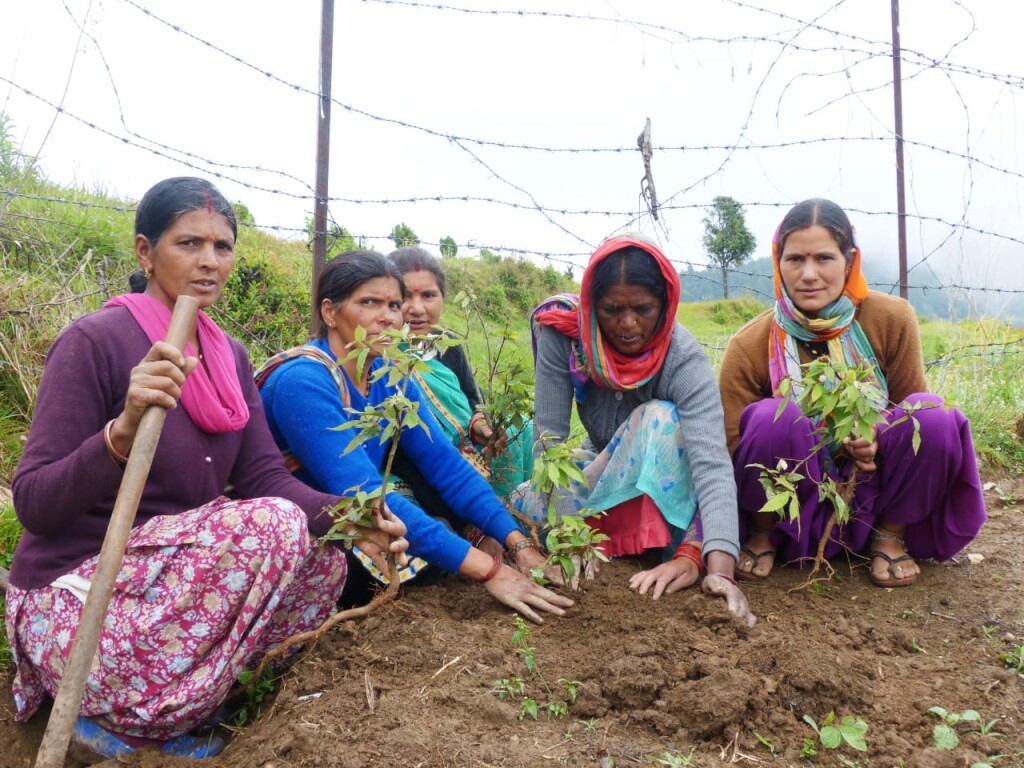 Himalayan Naari, another initiative supported by HEF, is a self help group of local women who knit and weave woolens and earn decent income to support their families, especially for the education of their children. With global pandemic casting its dark shadow on their source of livelihood, many returned to their native villages so that they can live off their land. With the break down of supply chains and marketing of their products, the impact has been heavy on their economic lives. The volume of production has been low during the last 6 months.
One silver lining is that the group's US sales has moved online, thanks to the relentless efforts of Dr. Kathleen Bollerud in creating the internet shopping facility. Now customers are able to order Naari creations through it's full fledged e-commerce website: ( www.himalayan-naari.in).
As things slowly return to normal, the artisans are busily weaving and knitting as they gear up for the coming Holiday season under the leadership of Ms. Mamta Takuli, coordinator for Himalayan Naari in Chaukori.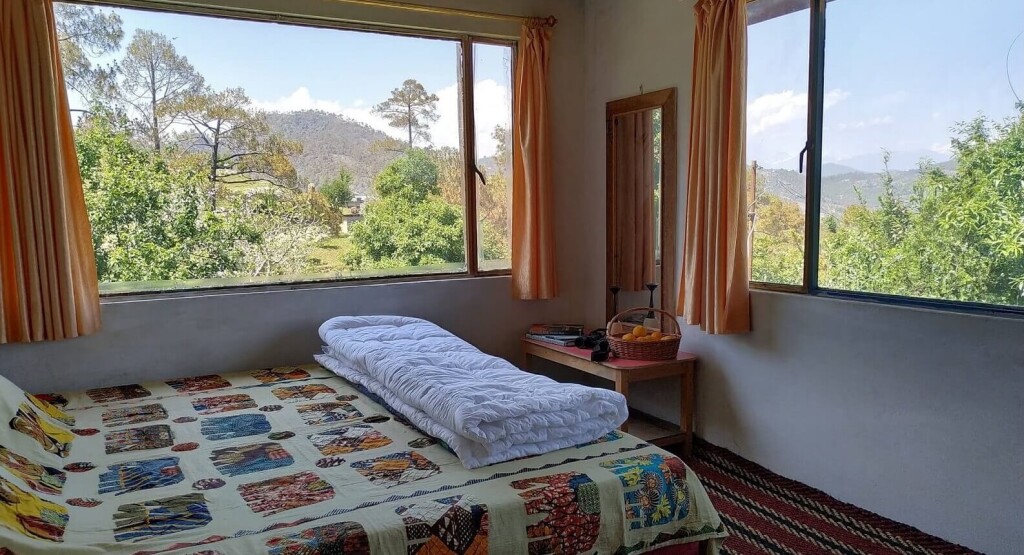 Kaaphal Hill is a Himalayan home stay for those seeking to experience rural  life in the Himalayas. HEF has been instrumental in its foundation and support throughout its development over 5 years. Due to the current pandemic situation, it too shut its doors to travellers and visitors resulting in the loss of income and livelihood of the staff. 
Mr. Tarun Mahra, the owner of Kaaphal Hill Adventures  came up with the concept of "Staycation" –  offering his facility for those who would like to stay for a longer time periods and work from vacation home. He is hopeful that once the situation becomes less precarious, people who stayed at home for months, will now come to the hills to rejuvenate themselves and reconnect with nature once again. ( See : www.kaaphalhill.in )
Folks, this has been a hard time for all of us. We are all in it. We support each other in times of crises and stand together with resilience and hope. Himalayan Education Foundation has always supported such initiatives to build stronger communities and sustainable ways of living as elaborated by Mr. Jayant Hardikar, president, HEF, in his recent webinar interaction at India Development Society (IDS).
Listen to his conversation here on Soundcloud.
Let's wish our friends in the Himalayas the best in recovering from the ongoing health and economic crisis and let's help in their efforts in constructing a vibrant and fruitful future.