How adventurer Tarun Mahara made his true home in the Himalaya
by Raj Kumar
The Himalayan mountains have fascinated people for millennia. They are home to rich biodiversity and a multitude of communities and cultures. Famed for their scenic beauty and salubrious climate, these mountains attract spiritual seekers, nature lovers, adventurers and tourists in large numbers. The native inhabitants depend mainly on agriculture and forest produce for their livelihood. Due to the remoteness and ruggedness of the terrain they face difficulties and challenges unique to life in these mountains.
Himalayan Education Foundation (HEF) collaborates with local communities to enhance access to quality education, develop sustainable living practices, and create employment opportunities for women and youth in the mountain villages of the Indian State of Uttarakhand.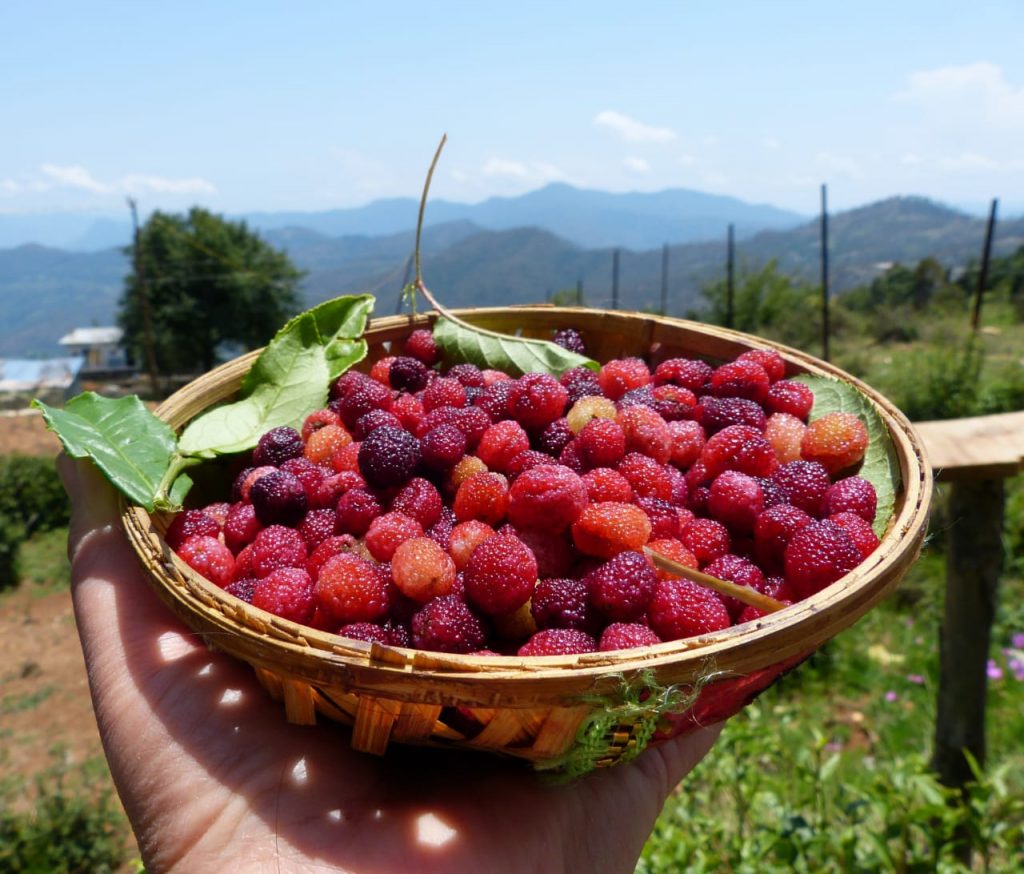 "Kaaphal" is a Kumaoni word for a wild fruit native to the middle Himalaya. Kaaphal Hill farm stay located near Chaukori is a business enterprise founded by a local youth, Tarun Mahara, in search of a sustainable livelihood and with an aim to give visitors a real taste of Himalayan life and landscape.
Supported by HEF since its inception in 2014, this social initiative intends to offer a truly meaningful Himalayan farm experience to visitors while providing economic support to the local rural community. Highly sensitive to the ecological footprint human beings are leaving on the fragile environment, Kaaphal Hill homestay is committed to responsible and sustainable practices of ecotourism
Let's talk to Tarun, the owner and the brain behind this enterprise, and learn from him his exciting journey.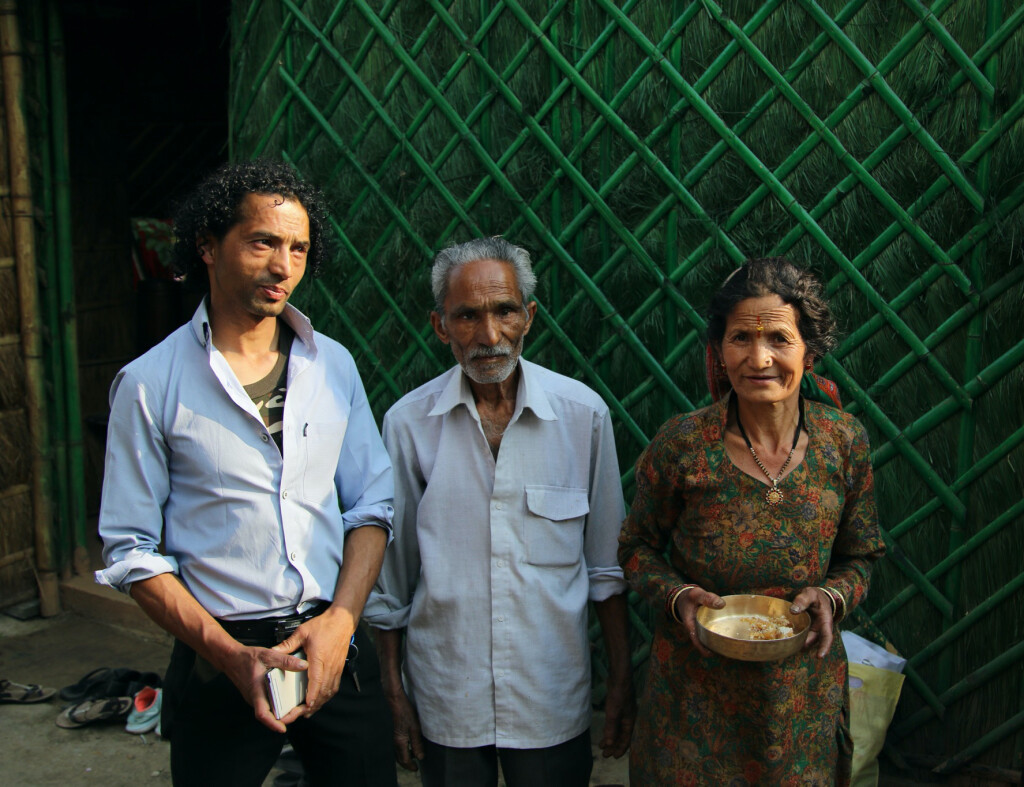 Greetings Tarun! Tell us about your background.
I was born and brought up in the countryside of Kumaon hills. My father is a horticulturist who worked in a government department. Due to frequent transfers, we lived in many parts of Kumaon and experienced it's rich variety of ecosystems. So from childhood on I am interested in our local ecology and environmental matters.
After my graduation in natural sciences, I had to decide whether to pursue a career in the plains away from my native place or to make a living in the hills I am so much attached to. 
It's an obvious choice for me. I could not dream of leaving my beloved place for anything. Then the next question is what would I do here? How would I make a living here? What are the opportunities  locally? What can I create?
Yes, let's know what you did then.
Our place is in Chaukori, famous for its tea gardens and spectacular views of the Himalayan snow peaks drawing tourists and trekkers from India and abroad. Over the years many hotels were built that cater to these visitors causing damage to the environment.
So I had an idea that I could do something about it. Why not offer the visitors a place to stay and experience the local way of life amidst the natural environment away from the crowded hotel street? Offer them organic home cooked food and guided treks while teaching them to appreciate our way of life and landscape? Give them a place to relax and meditate and minimize the harmful impact on the ecosystem at the same time?
So on our farm we started a home stay that cared for the well being of our visitors and also the local  environment.
Interesting, how did it take off?
At that time I  worked at the Himalayan Inter College (HIC) in Chaukori helping the students develop their fitness and health. Himalayan Education Foundation (HEF) has been supporting HIC since 2008. Sometime in 2013, I came into contact with Jayant Hardikar, the president of HEF. Their work has included supporting locals in developing sustainable livelihoods and employment opportunities.
So we worked together in developing this social enterprise called it "Kaaphal Hill."
How specifically has HEF helped you realize your aspirations and dreams?
More than financial help, HEF brought me into contact with a larger network of people with interesting ideas and connected me to the bigger world. Many of those contributed to the success of our Kaaphal Hill.
Over the years HEF helped to develop our website (kaaphalhill.in), enabling us to reach out to the wider world. It also funded a small library of books on the Himalaya at Kaaphal Hill. I am lucky that through their mentorship, we came to develop a philosophy of hospitality that reflected ecological sensitivity and at the same time enriching the experience of our visitors.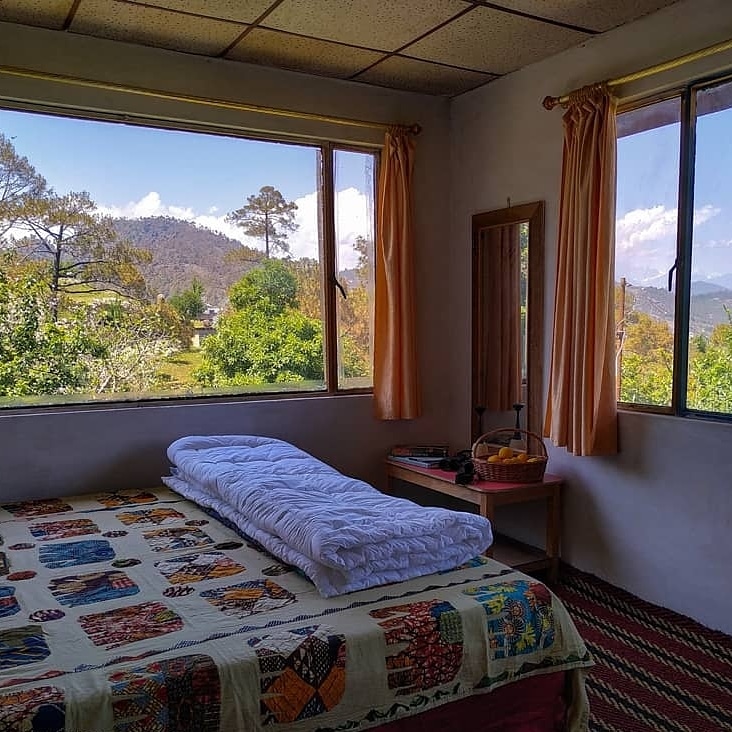 What is special about your home stay?
Our place is located in a large area on a hill slope in the midst of a forest far from the hustle and bustle of the market. The visitors are free to roam around our estate and appreciate the serene ambience, and experience the natural beauty. For seekers of calm, it's an ideal place to meditate and relax.
Meals are prepared with organically cultivated vegetables and grain on our farm. Inquisitive guests get an insight into our hill farm life since they stay and interact with us.
We guide visitors to the scenic places around Chaukori and also offer them multi day treks to nearby Himalayan valleys and glaciers to enhance their experience of their Himalayan sojourn.
They are made sensitive to the ecological issues of the area while giving them a taste of the natural and cultural life in the hills. 
For the adventurous at heart, we have mountain-cycling and rock climbing courses.
That's wonderful! Tell us more about the adventurous part of your venture.
With the generous financial support from HEF, I attended basic and advanced rock and ice climbing courses at Nehru Institute of Mountaineering, Uttarkashi. Again with their assistance I have undergone a course in Search and Rescue operations. This training provided me with skills that enabled me to participate in a rescue mission of a mountaineering party lost on Nanda Devi massif in 2019.
HEF has sponsored my training in an Outdoor Leadership Education course. They also made it possible for me to attend a bird watching training program in Munsiari.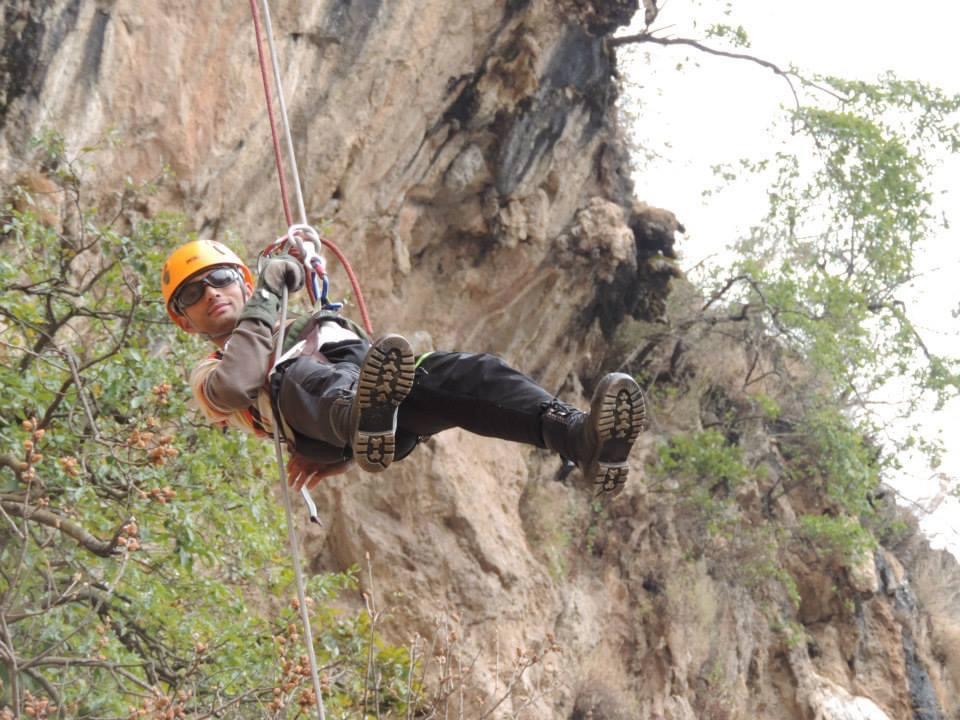 Can you tell us about how you run the home stay. Who helps you in the day to day management of it?
Initially it was my mother and father who helped me in setting up the home stay and taking care of the guests. Mom's kitchen is a special place for our guests where they can try homemade Kumaoni cuisine. After my marriage to Pushpa, my wife assists in managing the stay whenever I am away in the mountains leading the treks.
What is the response of the community to your enterprise?
Since the beginning, I am aware of the larger social context in which I am operating. It's the community's effort that is important for preserving its environment and ecology. So the health of the community is crucial for this task. 
Many local youth are inspired by Kaaphal Hill's success and started their own home stays. In order to stop the adverse effect of unplanned tourism and its impact on the delicate local environment, all homestay owners came together and formed an association. As a founder, I share my experience and knowledge and guide them. We had productive meetings with Government tourism authorities and NGOs working in developing sustainable livelihood opportunities in the Himalayan region.
At Kaaphal Hill, we trained locals as birding and hiking guides. We use their services frequently and that way we are able to provide income to them.
Our local Search and Rescue team is prepared for natural disasters which are rather common in the Himalayan region.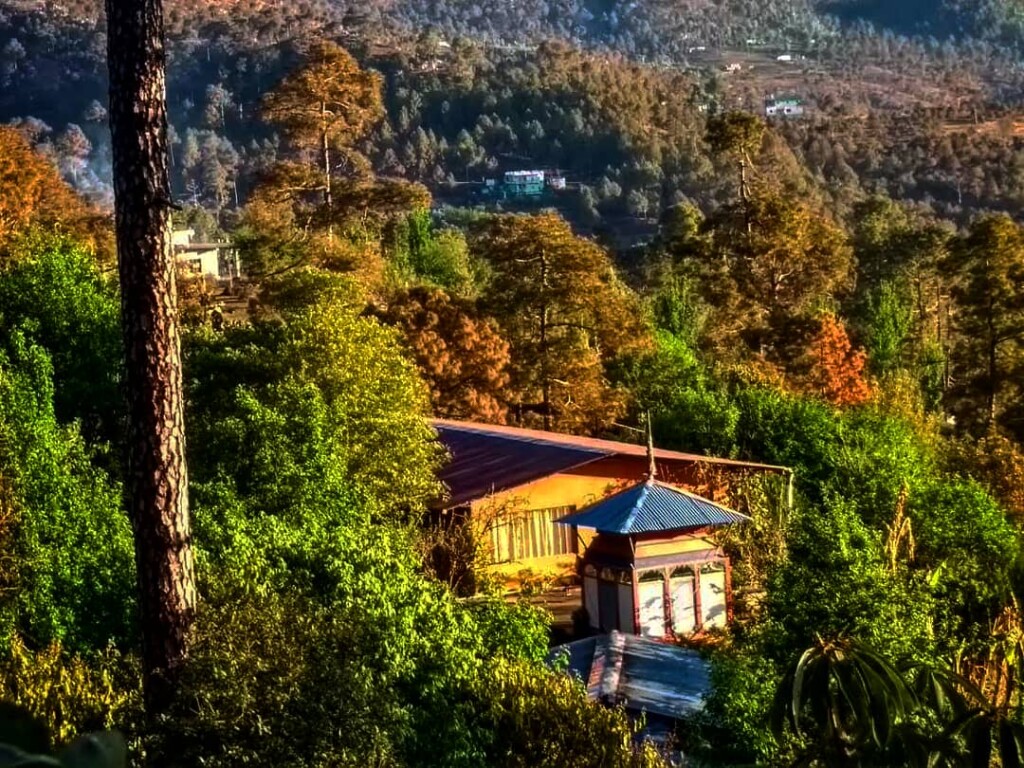 How severe is the current pandemic's effect on Kaaphal Hill?
Yes, we all got affected by the loss of income during lock down months. With the gradual easing of restrictions, we saw the return of visitors in the last two months. I am very optimistic that people who missed travelling during this period will come back soon and enjoy their journeys in the Himalayas.
What are your plans for future development?
One thing that is vital is preserving the local ecosystem. Chaukori, as a major tourist destination in Kumaon, has seen a drastic degradation of the environment over the years. Deforestation, forest fires, pollution of air and water resources are a major concern. I would like to work with the stakeholders in addressing these issues.
At Kaaphal Hill home stay itself, we plan to develop a botanical garden featuring the biodiversity of the region and a cultural center highlighting the customs and traditions of the hill people.
We plan to market the local handicrafts and organically cultivated food and herbs,  delivering directly to the end customers thus maximizing revenue for the producers.
We are developing infrastructural facilities to offer rock climbing and mountaineering courses.
We would also like to offer fitness and wellness programs for kids and adults at our farm stay. For those who would like to work in a natural setting, we plan to provide facilities for extended stays.
We are working to network with like minded organizations working for responsible tourism and develop sustainable practices that benefit the community and nurture and preserve our precious natural environment and cultural heritage.
All the best Tarun. HEF wishes you good luck!