Himalaya Inter College
Prepares young women and men for a future with possibilities in their communities
Himalaya Inter College provides world-class elementary, middle and high school education for the youth of the Himalayas.  Situated in Chaukori, Uttarakhand, India, it was founded by the Karki family in 1999 with 5 children in a donated cowshed.
The principal of the school is Mrs. Devbala Bisht and the Director is Mr. Prakash Karki.   Prakash and Devbala Karki finished their college college  education in Nainital and moved to Chaukori to dedicate their lives to building a school to provide education to the kids in this remote region.
Each year, HIC expanded the school one class at a time to accommodate the growing demand for education in the area and to support the children as they graduated from one grade to the next.  Today, HIC provides quality education from nursery to class 12 to a dedicated student body of over 850 students.
The Himalayan Education Foundation started to support the school in 2009.
Now, HIC is on a path to go beyond just a better classroom and a loving environment. The school is implementing a more holistic curriculum that extends a child's learning to topics of local life such as agriculture, dairy and the local environment. In 2016 HIC will also be starting a vocational program in metal work.
HEF provides scholarships for 120 children for their education at HIC.  Since 2009, HEF has also funded the building of a 200 square foot library, a science lab, a computer lab, a 1000 gallon solar hot water, solar lighting and more.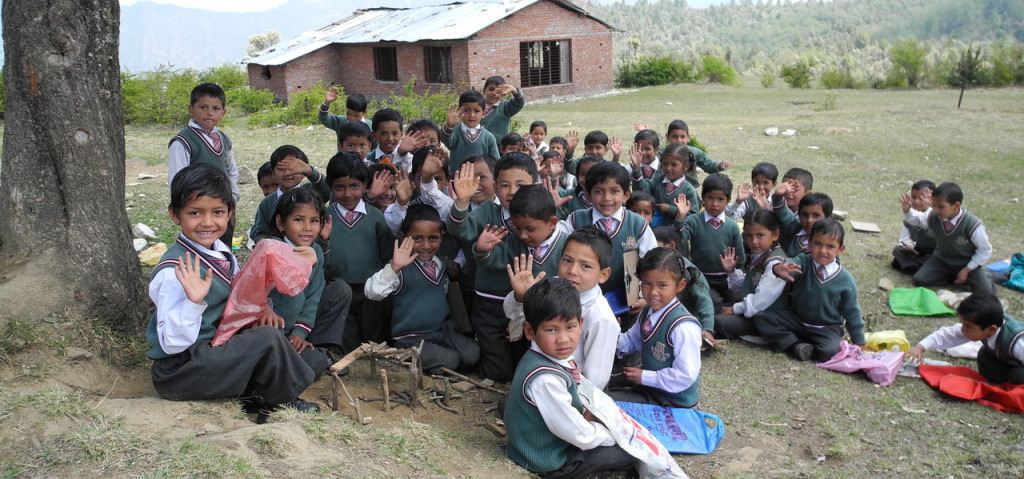 This year, the Himalaya Inter College won top honors in the state of Uttarakhand (#1 of 1200 schools).*
Our graduated senior students are attending university at an unprecedented rate.  Since the first graduates of Himalaya Inter College in 2012, 85% of our graduates are attending college. Prior to this school opening, college education was unthinkable for most kids in this region. Quite often, girls did not even finish high school.
*HEF is also building a solar powered back up and inverter system so the students have access to relevant education programs on the internet throughout the day.
Those in college are pursuing everything from Science and Engineering to Nursing and Biotechnology! The data clearly demonstrates the resounding success that has been made possible by the vision and hard work of Prakash Karki, Devbala Bisht and the rest of the staff and teachers of HIC. They created an environment to encourage higher learning that made it possible for every child to pursue their dream.
Kavita Karki, one of our scholarship students was one of the top 25 students in the state!  "This is a huge honor," says, Prakash Karki, the Director of the school.