Himalayan Naari
We Invest in the Economic Independence of Village Women in the Kumaon Region.

"Naari", in Hindi, is one of the many words for the word "Woman". However, at a deeper level, Naari also conveys the incredible strength, resolve and grace that defines a Woman.

Women and men in the Himalayas have a long tradition of knitting and weaving beautiful, intricate clothing and blankets for their families.  Now, through a partnership with the Himalayan Education Foundation, they are selling their products in the world market. We call them the Himalayan Naari.
Organized as self-help groups in two communities – Chaukori and Munsiyari –  over 100 women are reviving their traditional  woolen crafts to improve their livelihood and the quality of life of their families.
"It used to be that people thought we knit because we had nothing else to do.  Now people know that we are working to support our families and that our knitting is appreciated around the world."  Basanti Karki, Naari Coordinator, Chaukori.
Women in Chakouri are knitting exquisite lambs-hair couch throws, shawls, scarves and hats.  In Munsiyari, the artisans are working in angora/wool blend, weaving beautiful angora scarves and shawls. These products are available for ordering through their website
www.himalayan-naari.in
,
and are sold at boutique retail stores such as Harrisville Designs (Harrisville, NH), Joseph's Coat (Peterborough, NH) and In The Company of Flowers (Keene, NH).
As a friend of Naari, you can have a "Chat and Chai" home party to support the artisan's efforts.  Contact us at naari@himalayaneducation.org.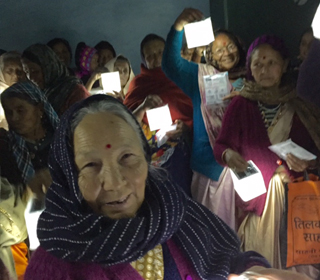 * Photo by Deepti Asthana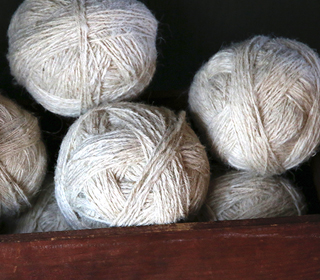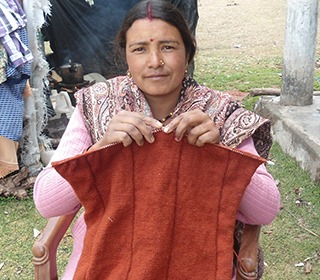 The 100 knitters and weavers of Himalayan Naari are creating beautiful, professionally designed products of outstanding quality.   The business is growing rapidly.  Sales tripled in 2015 and are on target to double again in 2016.
In an effort to empower the artisans and encourage traditional mountain crafts, Naari artisans are paid above local Indian market prices for their work in order to foster economic independence and create a sustainable business.
All revenues, beyond expenses, go to the individual artisans or to a shared group account.  The artisans are saving together so that they have community funds for investment or emergencies.