People from around the globe continue to inspire our work at HEF. Every month, this page will feature one of many such people who has inspire us.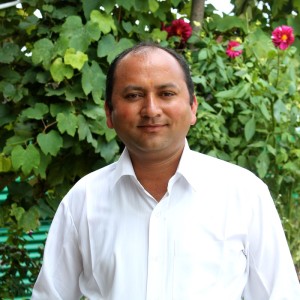 Prakash Karki
HEF would not exist without the deep inspiration from Prakash Karki. When I first met Prakash in 2008, it was his selflessness that touched my heart.  Leaving much behind, he had joined his sister and father to start an elementary school in a 2-room cowshed in a remote region of the Himalayas. As the Director of Himalaya Inter College, Chaukori, he has established an institution that provides award-winning education to hundreds of village children.
Over the years, Prakash has become a dear friend and a partner who helps us understand the challenges of the local people in the Kumaon region. He helps us think through ideas, situations and cultural norms. Even in tough situations, Prakash's calm instills a feeling of confidence in those around him. He has taught us that never losing sight of the horizon will indeed take us to our destination, even if it takes a long time.
Prakash'a kindness, thoughtfulness and leadership is an inspiration for anyone who has come to know him.
– Jayant