Himalayan Education Foundation (HEF) encourages girls in the rural Himalayan communities to aspire to higher professional goals. HEF has been providing scholarships for promising girl students at Himalayan Inter College (HIC), Chaukori. Palak Bankoti, a recipient of an HEF scholarship, is now pursuing a course in Pharmacy in Dehradun. She wants to provide safe, effective, and affordable medicines for patients. She envisions a world with less suffering. She aspires to help all people flourish in the mountain communities.
Let's meet Palak and learn about her journey and her dreams for a healthier world.
Hi, Palak. Welcome to Himalayan Vaani. Congratulations on taking up Pharmacy as your professional study. First, please tell us more about your family background.
Palak: Thank you. I am from Berinag, a small town near Chaukori. My mother is the head teacher in a government primary school and my father is a lecturer in Sanskrit at a government inter college. I have an elder brother who is working as a software engineer.
Nice. Can you shed some light on your educational journey?
Palak: I graduated from HIC, Chaukori in 2019 and enrolled in a Bachelor of Pharmacy degree course at Graphic Era Hill University in Dehradun. I have completed 3 years of my studies and am about to enter the final year.
Interesting. As we all know the Covid pandemic affected the world in more ways than one can imagine. What are your experiences? How did you cope with it?
Palak: Everything went online, including education. Pharmacy is more of a practical course than a theoretical one, so we couldn't perform our practicals. Besides this, I missed the joy of learning based on student and teacher interaction.
The increasing mortality rates and the death of our dear ones were terrible but I chose to see the bright side. I got to spend time with my family and loved ones which helped a lot in coming to terms with the pandemic.
What do you find interesting about the Pharmacy course?
Palak: A normal person suffering from an ailment wants treatment, but being a student of pharmacy I know what causes the disease or illness, what its symptoms are, which class of drug should be given, at what dosage, for how long, and what the adverse drug effects will be. That is pretty interesting, isn't it?
What career would you pursue ideally? And why?
I would like to pursue a masters with the goal of joining the R & D department of a Pharmaceutical industry. I think it's the best way to serve our nation by providing safe, effective, trustable and affordable medicines to cure diseases and make people's lives healthier.
What else would you like to do in life?
I want to explore so many different things, but first things first, I want to earn enough so that I can be independent and pursue my interests.
Please tell us about your interests and leisure activities.
Palak: I am curious and want to learn about cultures from around the world. I also want to learn about how our ancestors lived and how we came to live as we do now. I am always fascinated by the stories and experiences that my elders tell me. Books and songs teach me about the past.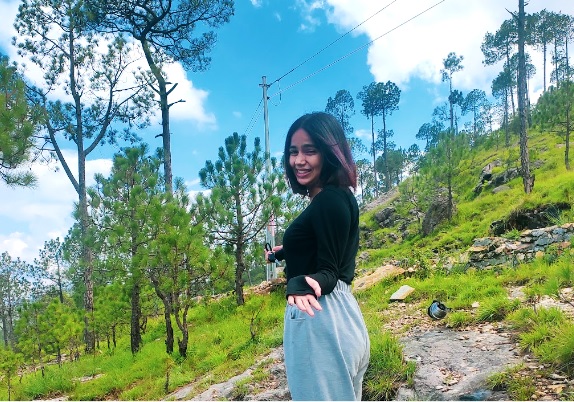 What is your favourite book? Or your favorite movie?
Palak: Difficult to pick one! But if I am hard pressed, I would choose Bong joon-ho's "Memories of murder". His recent movie "Parasite" is an award winning classic. He connects reel to real life and it gives me chills every time I watch it.
Recently I have stumbled upon a life changing book titled 'Persepolis". It is a graphic novel by an Iranian- French novelist, Marjane Satrapi. It's an eye opener and a call to realise and defend our rights and speak up against the ills of society. 
Do you listen to music? If so, who are your favourite musicians?
I would say music is oxygen for me anyday! It sustains my soul. I really love exploring different genres and artists like Queen, Abba, Iron maiden", The Who, Metallica", Eazy-e, Ice Cube, Nwa", "Wu Tang clan", "Biggie Smalls".
If I have to tag myself to one genre, I'll go for classic rock but I pack classic rap, classic pop, jpop, French blues, metal, death metal, bollywood and the regional stuff in my playlist as well.
I like playing Kalimba (it is a beautiful musical instrument with a soothing sound) which I bought during the pandemic.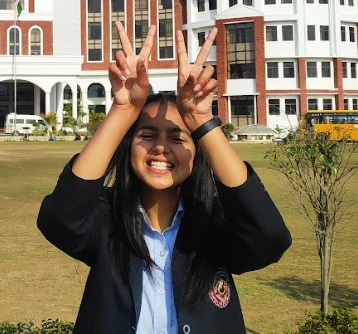 Do you travel? Please tell us about the places you have been. And what you liked.
Living in a beautiful place like my home town is like having your own hill station at home. Besides that I have explored a few places at Dehradun too. When I was in class 12th, our school took us to Jaisalmer, Rajasthan for an educational trip. It is still the best trip to date. I learned a lot and had a great time travelling with my friends.
Any organisations and groups you are part of? What work do they do?
Palak: Currently I am the Secretary of CLUB SANJEEVANI. Basically it is a club organised by the School Of Pharmacy to spread awareness among people about the importance of medical drugs, its fair use, dosage, and the necessity of prescription before taking any medicine.
What are the challenges faced by the hill communities? Environmental, Population related, Social issues, Economic challenges…
Palak: Many of the problems are not just unique to the hill communities. For me, climate change is a major crisis that is impacting us all adversely and we all should work innovatively to address this issue.
What is needed in your village that would better the lives of people staying there?
Palak: I would love our villages to be prosperous, well connected and clean. Better facilities and amenities would make them more livable. The village youth need guidance in how to live in the modern world. I feel there should be some counselling programs in order to help them and to give exposure and knowledge about the larger world and its opportunities. They need to be taught what skills they could acquire to lead better lives.
How would you like to contribute to the betterment of your native village / area?
Palak: Spreading awareness and educating the youth about their rights and inspiring them to empower themselves would be my first step. Making them appreciate moral values like integrity and honesty. I would like them to be aware of the climate crisis and the environmental issues. To make villages better for living, they should speak up for their rights and strive for better facilities. We should aim for overall infrastructural growth and improved economic opportunities that result in better living standards. I would like to help them in achieving these goals.
What is your favourite memory of HIC?
Palak: It is when I participated in the Inter House Debate Competition, and got 2nd position. It made me aware of my potential at public speaking and boosted my self confidence in speaking before large audiences.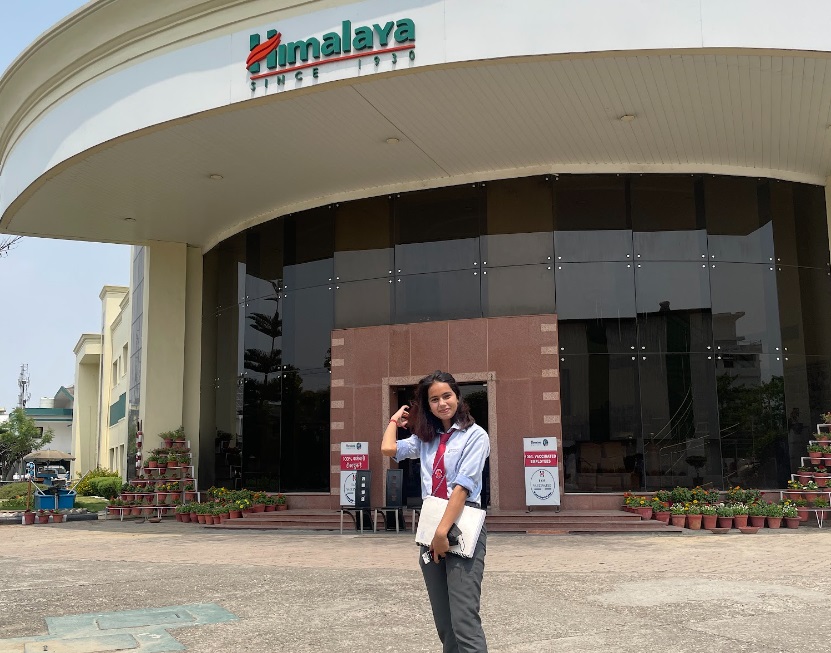 What advice would you give the current HIC students?
It's the quality of your education more than the quantity of your wealth that ultimately matters. Education is not just a way to get a good job and earn money but it changes your perspective and makes you aware of your environment. In its true sense, it inspires you to help others in need. Education is for your self improvement as well as for the well being of the society.
That's wonderful advice. All the very best! How can you be contacted?
Email: palakbankoti505@gmail.com
Phone: 7466914491
Instagram: @_pal_ak__