Dear Readers,
We at Himalayan Education Foundation are pleased to let you know that Divya Dangi, one of our alumni who was profiled in 2021 in the Himalayan Voices, has been selected into the Police department of Uttarakhand. She is undergoing a 6-month long training at Rudrapur. When it's complete in December, she will be posted as constable in the Fire services wing of the Uttarakhand Police. It's quite an achievement to secure a much coveted government employment in a highly competitive job market.
As you may recall from her profile Divya Dangi : Inspiring girls to dream big, published in The Himalayan Voices in 2021, she lost both parents in her early childhood and life has been a constant struggle for her and her sister. Thanks to a scholarship from Himalayan Education Foundation that covered her tuition and boarding fees, Divya could complete her intermediate education from Himalaya Inter College (HIC), Chaukori.
Divya at HIC
It gives us immense joy that girls like Divya can make the best use of the assistance provided by HEF and achieve their goals in life and become responsible members of society. It's a pleasure to see Divya grow up and become an adult who serves the hill community. Divya, apart from her duties in the fire management department, will also be providing her service in times of natural disasters.
On the constructive role played by HEF in her life, Divya says, "HEF supported me a lot in my schooling. It played an important role in my journey towards success. I am thankful for that." We are glad that our focus on education for girls in rural Himalayan hills has helped Divya to realise her dreams.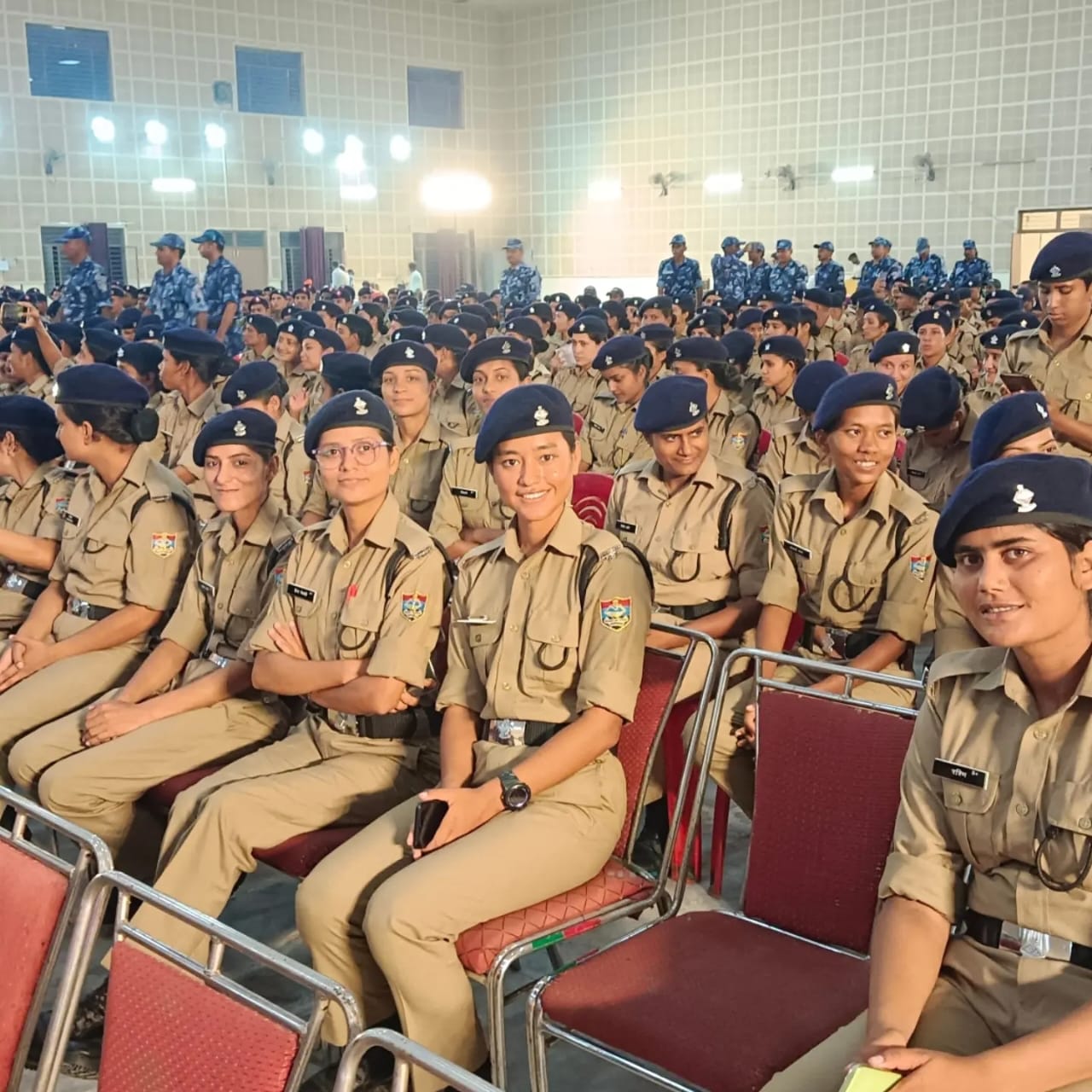 As a Yoga practitioner and instructor, Divya has been vocal on the benefits of yoga. "A healthy mind in a healthy body for a healthy society" has been her motto. And she claims yoga helped her achieve the physical fitness that is essential for getting selected into the police service. As she told the Himalayan Voice earlier, her vision is to popularise yoga by establishing a yoga center and training people so that they too can reap the benefits of the ancient practice.
Let's wish Divya Dangi the best in her new career and life. And let's hope she will serve the society with dedication and courage in her capacity as a police officer. May all her dreams come true!