Chaukori: A perspective on the place and its people 
by Raj Kumar
Rising to touch the heavens, the Himalayan mountain range with its world highest peaks stands where the Indian subcontinent meets the Tibetan plateau. This region stretching from Kashmir to Arunachal Pradesh is a home to rich biodiversity and a multitude of communities and cultures. Due to its geographical position it brings monsoon rain to the subcontinent and its snow-fed perennial rivers sustain more than a billion people in Asia. No wonder the Himalaya is held in high regard by the people and revered as "The land of Gods".
Chaukori is a scattered hill village at an altitude of 2010 mts above sea level. The village is situated in the middle Himalayan ranges in the state of Uttarakhand, in a region called Kumaon. It's an undulating landscape surrounded by high Himalayan snow peaks like Nandadevi and Panchchuli. Tibet to its north, Nepal to its east and the plains of India to its south, Kumaon is blessed with mixed forests, alpine grasslands, glaciers, rivers and valleys. Historically this is the region through which pilgrims have been trekking to holy Mt. Kailash in Tibet. 
Ruled by various hill kings, Kumaon became a part of the Nepal kingdom for a few decades till the British established control over it in the early 19th century. Due to its salubrious climate and scenic splendour, Chaukori became famous as a summer hill station and also for its aromatic tea. Even after gaining independence, life in the hills remained essentially unchanged until recent times.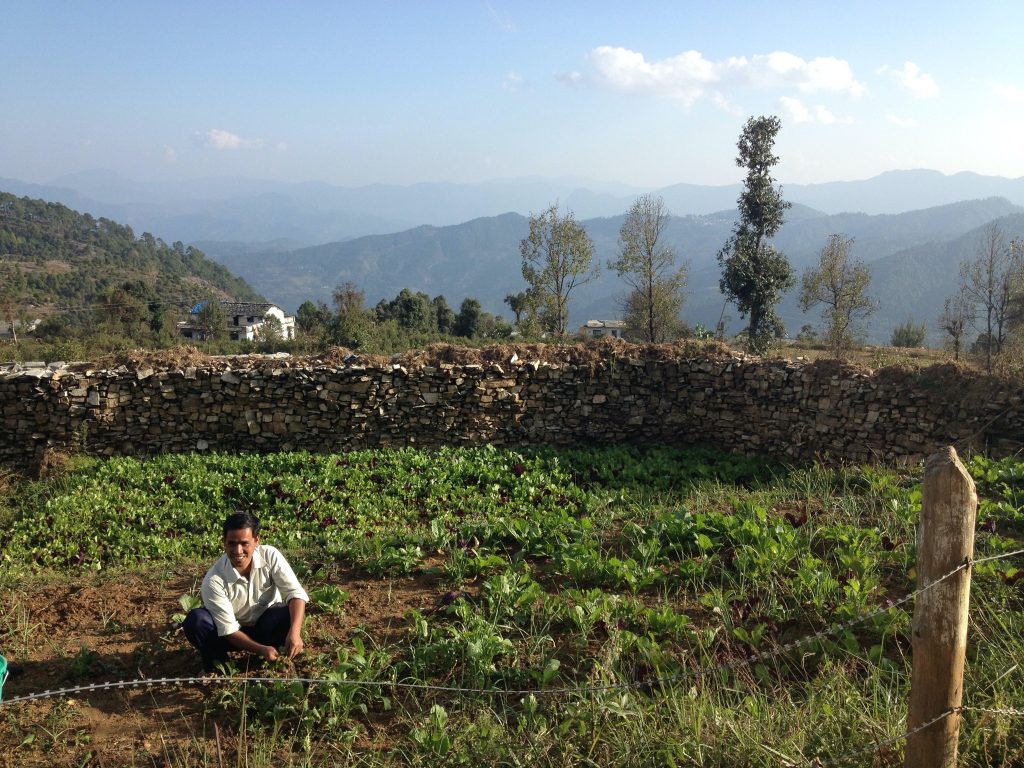 Through the ages Kumaon has been populated by waves of people migrating from the south and north. The majority of people follow Hinduism with its unique adaptation to their landscape. They speak a hilly dialect of Pahadi that belongs to the Northern Indo-European family of languages. Due to its proximity to Tibet, various Indo-Tibetan tribal communities live on the borderlands and constitute minorities which have a unique language and culture of their own. 
Age old customs and traditions as well as a strong sense of kinship and social norms still dictate life in the hills. The mountain communities have been self reliant for most of history. Families tended to their small terraced farms and raised livestock. When educational opportunities came, only boys were encouraged to enrol in schools while girls were confined to their traditional role as caretakers of their home and farm.
The people of the region depended on subsistence agriculture as the soil is thin and could not yield much. Modern industry is almost non-existent in the hills. Due to its remoteness and rugged mountain terrain, it's a huge challenge for the government to build roads,schools,hospitals and other civic facilities. The rise in population in the last few decades adds more stress to the already insufficient public infrastructure. As a result people's standard of living is still below the national level. The youth migrate to urban centers in the plains to pursue their aspirations and better employment opportunities. 
The natural beauty of Chaukori has given rise to a seasonal tourist economy in which a few locals are employed. However, the unchecked growth of hotels and lodges is creating a threat to its fragile ecosystem. The unsustainable development is stressing the forest and water resources and is polluting the environment which is cause for concern for the inhabitants.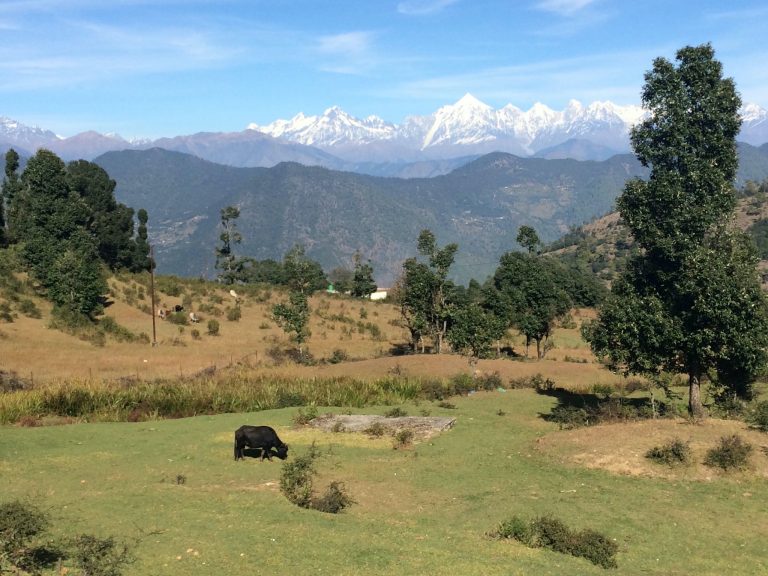 When Himalayan Education Foundation first started working in Chaukori, there was only one  primary school with a handful of students in the whole area.Thanks to persistent efforts by the Himalayan Public School and the sponsorship by HEF, now many girls attend the school, pass with distinction and go on to pursue higher education.
More and more, education is seen as a gateway to better prospects in life. The last 10 years have seen a substantial increase in the enrollment of students at the Himalayan Public School. Now that the school continues through the 12th class, it is called Himalayan Inter College. Success breeds success. A few more schools have been established in the vicinity. However, lack of employment opportunities make the youth migrate to cities or remain unemployed in their villages.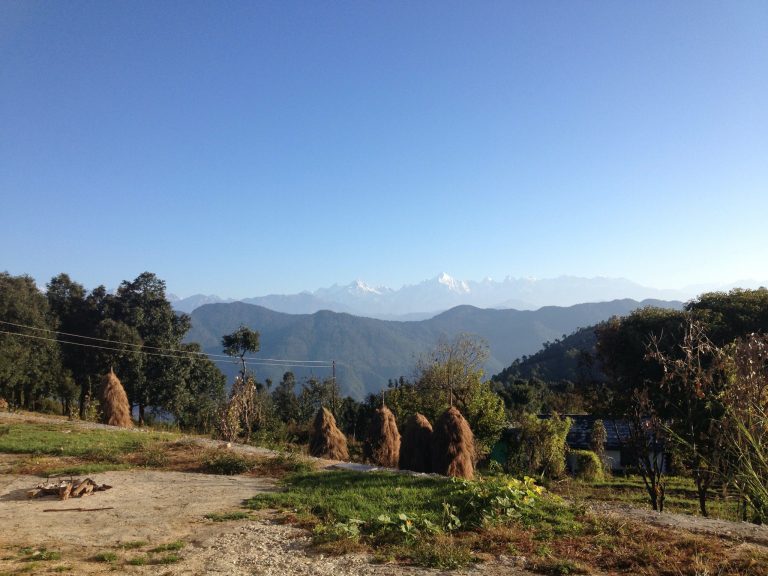 What do we do?
HEF with its belief in strengthening local communities through education puts emphasis on realizing the following goals through its various initiatives:
Providing quality education to the children and teaching vocational skills to the youth so that they can be self employed.
Empowering the women by imparting business and technical skills and providing avenues for income generation.
Developing eco friendly businesses that provide livelihood opportunities to the locals and which also address environmental concerns.
In the absence of large scale industries and service economies, leveraging  agriculture for organic cultivation and marketing the products. 
Working together with local organizations to establish business enterprises utilizing the internet and latest communication technologies. 
Raising awareness and creating initiatives to protect the rich ecology and biodiversity of this Himalayan region.