Chadani Gogani is native of Gular village near Kapkot town. As a student of Himalayan Inter College (HIC), she received a scholarship from Himalayan Education Foundation(HEF) . She passed Intermediate education in 2020 from HIC. Presently, Chadani is in the third year of Bachelor of science program in Zoology, Botany and Chemistry at Motiram Baburam Govt. Post Graduate College in Haldwani. Let's learn more about her in her own words.
Hi, Chadani. Welcome to Himalayan Vaani. First let's know about your family background.
Thanks. My mother is a homemaker and my father is employed in a private sector job.
I have an older brother who is doing a law course from Haldwani.
What are your subjects of interest and how did you get interested in them?
Biology is my favourite subject. From my childhood I have been very curious to learn about living organisms like plants and animals and how they survive in their habitats. So I study Zoology, Botany and Chemistry in my graduate courses.
What career would you pursue ideally and why?
Nursing because I want to serve people who are suffering from illness and diseases.
What higher studies/ skills would you like to acquire?
Improving my communication and self management skills.I would like to learn how to use multimedia for effective communication.
What else would you like to do?
Travelling and Content creation for video channels.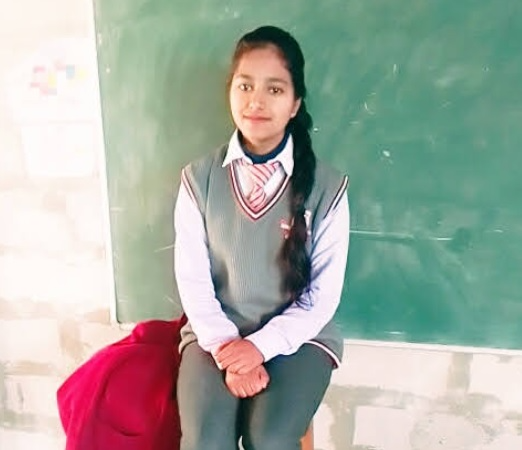 Where do you live now? 
Haldwani
What did you like about living in the hill country for school?
I love hilly areas because of their peaceful and calm environment. It's like heaven!
Tell me what you like about living in the city?
Life in cities is hard – competitive and tough for students born and brought up in the hills. Pollution and lack of fresh air. The food stuff that we consume here is not organically grown but contaminated due to chemical fertilisers and pesticides.
Your hobbies:
Content creation, Dancing and Reading books.
What do you like to do in your spare time?
Spending time with my family..
What is your favourite book? Or a movie?
Harry Potter and the Cursed Child
Do you listen to music? If so, who are your favourite musicians?
Yes, my favourite singer is Arijit Singh.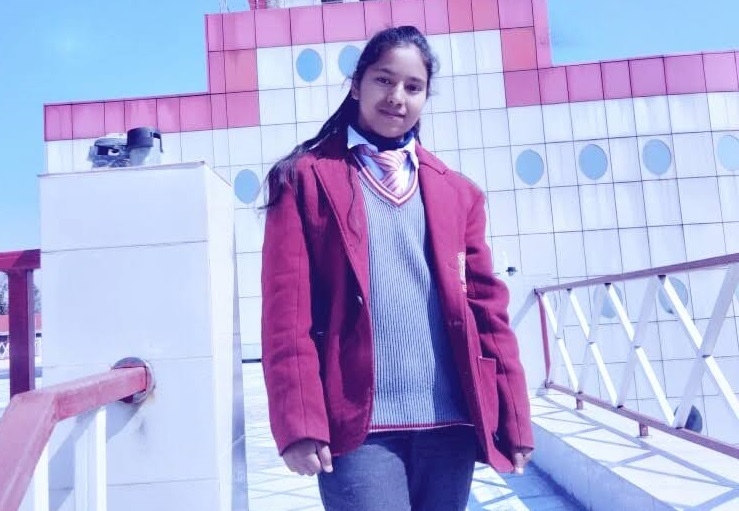 Do you travel? Let's know the places you have been. And what you liked.  
I Love going to temples. My favourite is the one I visited at Tungnath in Rudraprayag district.
What are the challenges faced by the hill communities?
Corruption and Illiteracy. Lack of Education and employment opportunities. No nearby healthcare facilities and lack of knowledge about basic sanitation. Increasing pollution due to plastic waste and petroleum products.
What is needed in your village that would better the lives of people staying there?
Education, economic development and creation of jobs in rural areas.
How would you like to contribute to the betterment of your native village / area?
I am interested in social work. I would like to educate the upcoming generation.
What is your favourite memory of HIC?
In general, I liked the teachers and principal at HIC . And everyone I met at my school is admirable in their own way. My favourite memories include hanging out with friends, going to the ground and playing games when a teacher was absent.
Favourite part of school life is snacking with friends in the canteen and making them pay for it, if I could!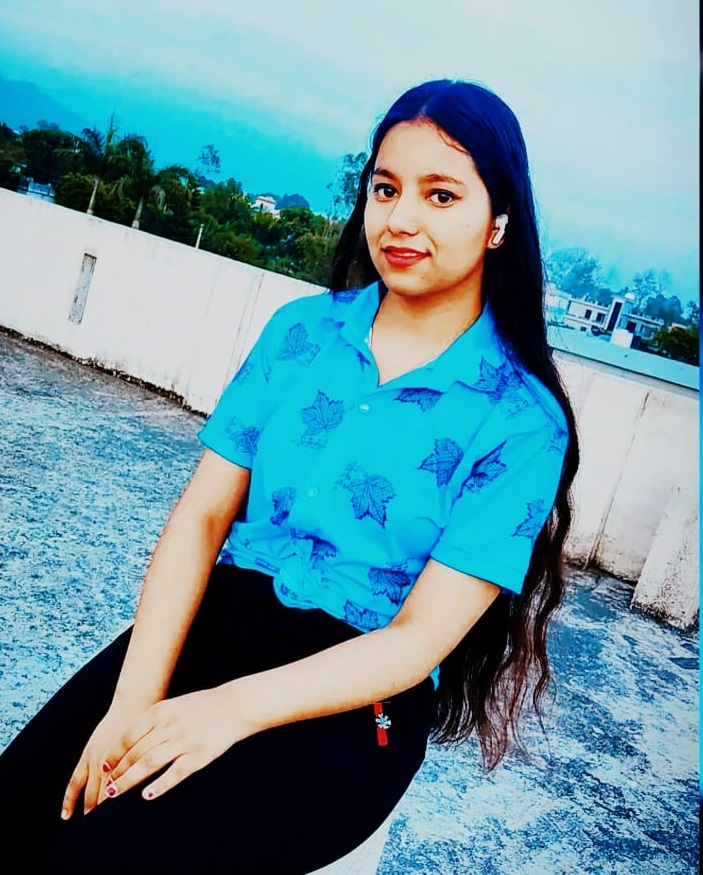 What advice would you give the current HIC students? 
To decide on a career to pursue, if you are not sure of which one, first explore your interests and talents and also try different things.
When I was in school, there was no one to guide me about how to go about finding the career that suits my personality. So I request the school authorities to provide career counselling help to the students.
Thank you Chadani. We wish you good luck and success in pursuing your career and life goals.
Contact Chadani:
Phone: 8865891229
Email: 1822002chandani@gmail.com
Instagram: chadani_gogani