Himalayan mountains and valleys have been a home for millions of people who depend on agriculture and rearing livestock as sources of subsistence. With the steady increase in population and the resultant pressure on the natural resources, it is imperative that the people look for alternate means to sustain their livelihoods. No wonder, people migrate to cities in the plains in search of better employment opportunities.
Without industries and the service sector in the hills, it's difficult for the educated youth to find jobs in and around their native places. Competition is heavy for a limited number of jobs in the government departments. Rural unemployment is a major concern in the Himalayan region.
Bikesh Kumar, a native of Chaukori and hailing from an agricultural family, completed his intermediate studies from Himalayan Inter College (HIC) in 2019. He received a scholarship from Himalayan Education Foundation (HEF) during his studies at HIC. Then he moved to Almora to pursue a Bachelor's degree in Commerce from Kumaon University.
Accounting has been his favourite subject in his studies. So he wants to make a career in banking and commerce and become a top professional in the field. Having successfully completed the degree in April, 2022, he is presently in Haldwani preparing for tests to enter a banking career. To make his chances better, Bikesh enrolled in ICMI institute of Banking and Finance, a coaching organisation. He also worked in Raghunath City Mall to support himself financially.
Hailing from a remote village in the Himalayas, Bikesh is interested in the development of his native place. He thinks rural communities can become prosperous, if the people are trained in vocational skills relevant to the present economy. And the government has a major role to play by providing opportunities and implementing schemes that help the population enhance their living conditions.
As for his ideas of rejuvenating the village communities, he opines, initially they need financial support for starting off their self employment ventures. Hence the rural banking sector needs to be strengthened. As a banker he would be interested in the concept and implementation of micro-financing initiatives for the unemployed youth.
Bikesh wants to travel to different places as he believes going to a new place and meeting new people broadens the mind enabling new ways of thinking. He likes Almora for its landscape and culture. As an avid player of cricket since his school days, he relaxes playing it with friends in his leisure.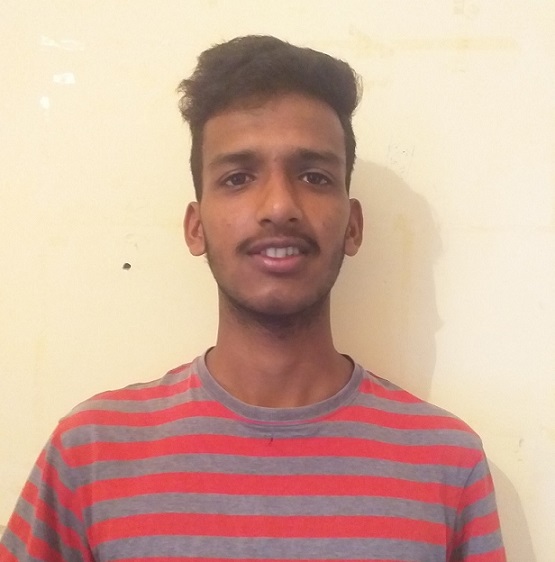 About his native place Chaukori, Bikesh feels its a natural haven of tranquillity and peace. He believes it's his good fortune to have studied in HIC, Chaukori. Especially the smart classes (learning using multimedia) helped him become more interested in his studies. Stressing the importance of education, Bikesh advises his juniors at HIC to take their studies seriously and it's one of the ways they could bring name and fame to their parents and the alma mater. 
HEF wishes Bikesh a happy career in Banking and Finance and  best of luck in his life goals and aspirations.
———————-