Making Art in the Pandemic
by Raj Kumar
Aipan is an ancient painting style of Kumaon Himalaya. These paintings, done in red and white pigments, are mostly found on the walls and doorways of traditional houses in the hills. They are drawn by women during festivals, and considered auspicious. They believe these  paintings bring luck and prosperity to the household. With times of change, these artistic skills became almost extinct among the locals.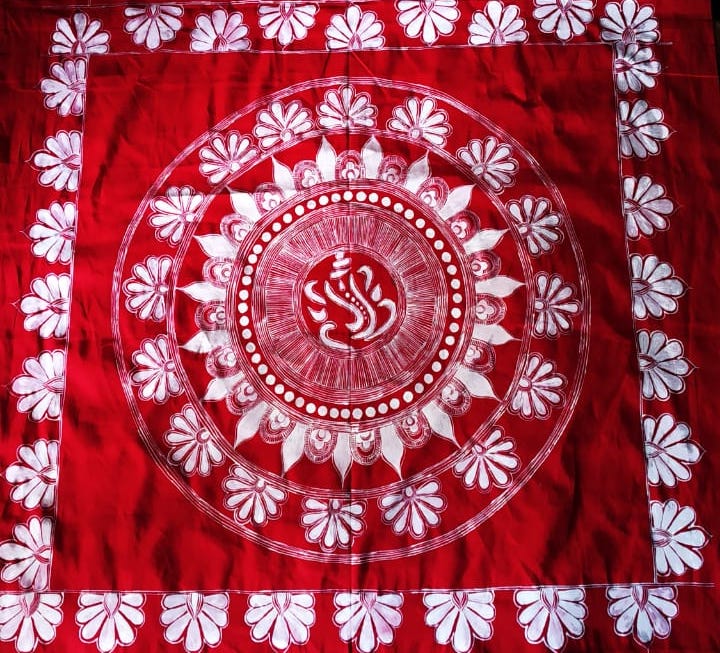 Inspired by the rich variety of Aipan patterns, Norah Gaughan, a renowned international designer, author and editor of Vogue Knitting, creatively adapted the traditional painting motifs for knitwear. Naari members turned these rich designs into exciting and fun hats and cowls. This is an innovative way of using traditional painting motifs in knitting woolens.
Norah Gaughan and her Aipan inspired cap and cowl
The COVID pandemic lockdown has caused much hardship for the people living in the hills. With the closure of businesses and institutions, people are challenged to make use of their free time productively. 
 The women of Chaukori village decided to learn and create Aipan, the art form of their ancestors. Sponsored by Himalayan Naari, the coordinator, Mamta Takuli took the lead and organized a 10-day workshop with the help of Geeta Goswami, a young Aipan artist from Berinag. As all schools and colleges had shut down, children too joined their mothers in learning the art.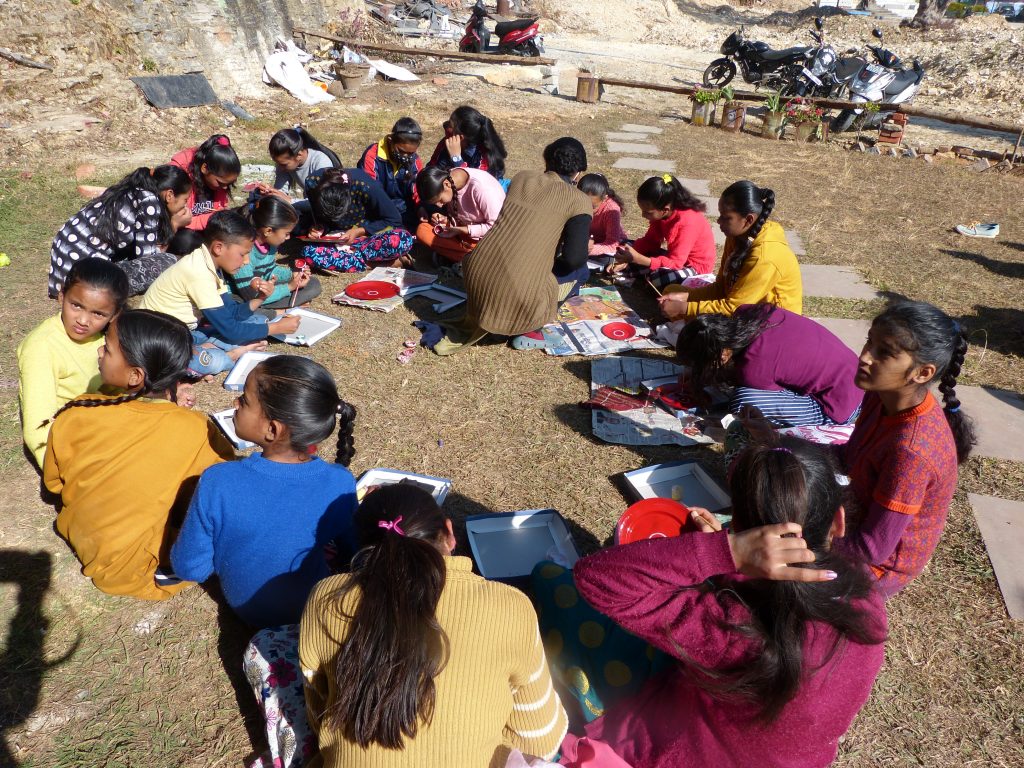 "Reviving these skills is a way to preserve our cultural heritage which we have lost in modern times," says Mamata.
Putting their creative skills to a novel use, the traditional motifs and designs of Aipan were used to decorate diyas (terracotta lamps), pots, plates, flower vases and other household items.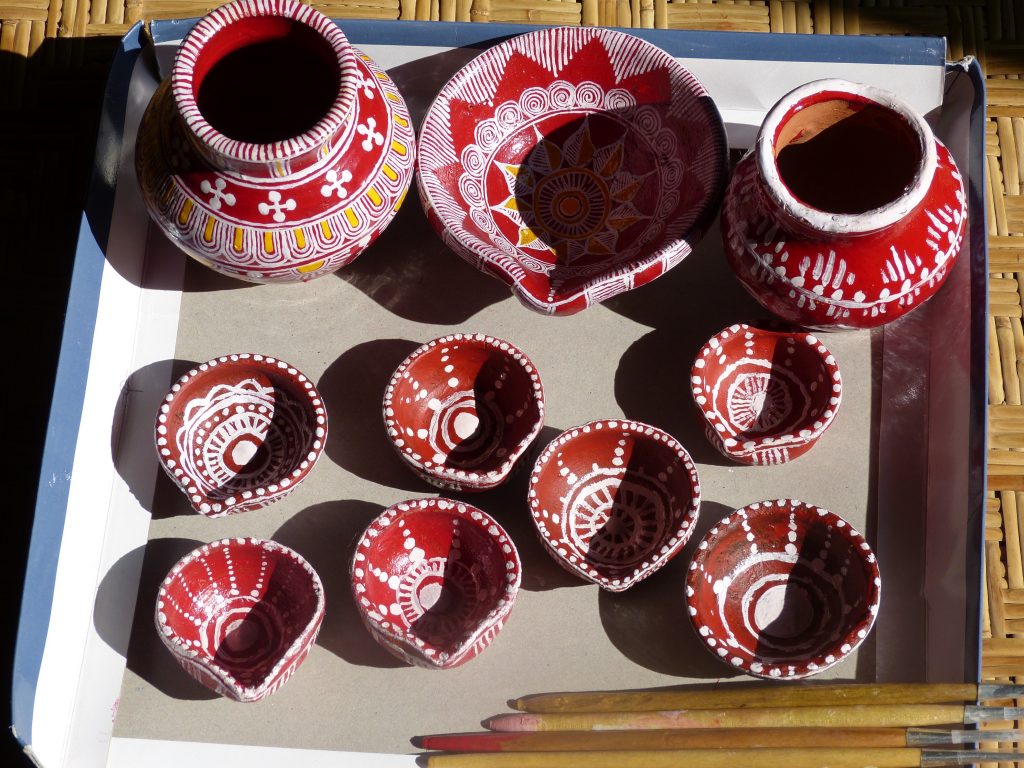 Simran Karki, a participant in the workshop, remembers the old times when her grandmother used to do these paintings: "Learning Aipan is a unique experience where I feel connected to my ancestors and their way of life."
Another participant, Babita Mehra, adds, "Learning together in this period of lockdown really gave us a sense of fellowship and confidence. It is a great bonding experience that made me optimistic and hopeful that we can overcome this situation with mutual support."
Commenting on the experience of conducting the workshop, the instructor Geeta Goswami remarks, "It gives me a great deal of satisfaction and pleasure to see young children showing enthusiasm to learn and appreciate our artistic legacy. Thanks to Himalayan Naari for supporting this initiative to rekindle interest in our culture."